Gun training classes for beginner thru advanced, teaching Safety, Security and Confidence with firearms.
Central Texas - Waco Gun Class training, private lessons, and small group firearms instruction.
Develop your knowledge and skills to be confident, safe, and secure with your firearms. Learn to choose, carry, shoot, and maintain your handgun, rifle or shotgun, and basic or advanced tactical shooting skills. We offer private lessons, and can custom tailor your class around your specific needs, scheduled at times and places most convenient for you. Contact us with your needs, and we'll get you trained.....
Certified NRA, USCCA, DPS classes and training. Click on a class name below.....
THE TOP FIVE REASONS FOR PROFESSIONAL GUN TRAINING
Article by Chief Instructor for Waco Gun Class, Brian Konzelman
Many folks own a gun, may even have taken a license to carry class, but have not developed the necessary skills and confidence to safely and effectively use or carry their gun. But just having a gun, and the right to carry it does not somehow magically make one safer. Yes, you want to have your concealed carry license, ccl, chl, ltc, but The knowledge, training and skills of the person with the gun is what makes it safe or unsafe.
Remember how you learned to play a musical instrument, or how you learned to drive? Someone had to show you how to do it, and you had to practice to develop the skills. In the same way, to develop gun carrying and shooting skills requires the right knowledge, instruction, and the right kind of practice.
And that is where THE TOP FIVE REASONS FOR PROFESSIONAL GUN TRAINING classes comes in. An experienced instructor can focus on your individual needs, answer your specific questions with correct information, and share their years of experience with you. You can rapidly learn and master the best ways to safely and confidently own, carry, shoot, store, and clean your guns.
Under the watchful eye of a professional experienced gun instructor, Your learning experience becomes safe and effective, helping you avoid the frustration of wasted time, ammo, and dollars.
So here are THE TOP FIVE REASONS FOR PROFESSIONAL GUN TRAINING:
1. Safety - Number one for good reason. With our Pro Gun Training you will Learn the correct ways to handle, load, unload, carry, aim, shoot, clean, and store your gun. Get this one right, there is no room for error here.
2. Savings -Save time and money You will save money, time, aggravation, and wasted ammo by working with a our pro gun trainers. Ammo is expensive, and your time is worth something! With pro gun training you will not have to waste thousands of rounds of ammo trying to figure out why your bullets are going low to the left. Repeating the same mistakes time after time has not proven to be an effective tactic.
3. Confidence - The right attitude. When you experience the thrill of getting it right, and see the results of good instruction and practice, you earn the confidence that only comes from mastery, and can then establish a successful and positive attitude.
4. Knowledge - Access to the right information Your instructor will help you take the direct path to the most appropriate information for your specific needs (or instead you could waste hundreds of hours trolling the internet and finding all the info that you don't need or shouldn't do.)
5. Skills - Learn and practice the right skills and drills right from the start. Your instructor can instantly spot problems and provide the correct drills for you to practice correctly. (Unlearning bad habits, and retraining after years of bad training habits is a real drag!)
Want to make the most of your training time and budget? Contact us to find out more about working with an experienced  professional trainer. Be sure to visit our links for Waco gun class, beginner to advanced firearms training, CHL CCL LTC concealed License to Carry classes, private and small group training.
Did you find this article helpful? Please feel free to share it and like it and by using the share buttons on the left and bottom of this page!
We are CenTex Gun Training
WacoGunClass.com
We provide fun, safe and effective instruction for all levels or experience, beginner thru advanced. Be part of a Waco gun class, sign up for a License to Carry class, private instruction, or contact us to schedule a custom class or chl ccl ltc training for your family or small group at your home or location of your choice.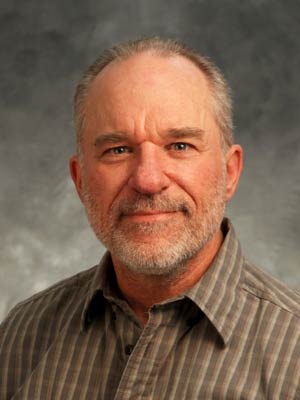 With over 45 years of experience shooting and training others to use guns, our chief instructor is a highly trained expert NRA certified Trainer, NRA certified Range Safety Officer, Texas Department of Public Safety certified instructor, United States Concealed Carry certified instructor, Front Sight Distinguished Graduate with multiple certifications in both pistol and rifle, and US Gunclass certified instructor. With decades of college-level teaching experience, Brian knows how to make your learning fun and memorable. Go ahead and click on the link below and find out how you can benefit from our services.....
Cen Tex Gun Training llc serves the Central Texas Waco region, providing Gun Training classes, private and small group gun instruction and lessons, Texas license to carry, LTC CCL, concealed carry and home defense fundamentals classes. Schedule a custom Waco gun class or private class tailored to your family and friends at a home or location of your choice. Contact us with your ideas, questions, or suggestions!

Support our Waco community! Visit these great resources and Get informed! Get involved!