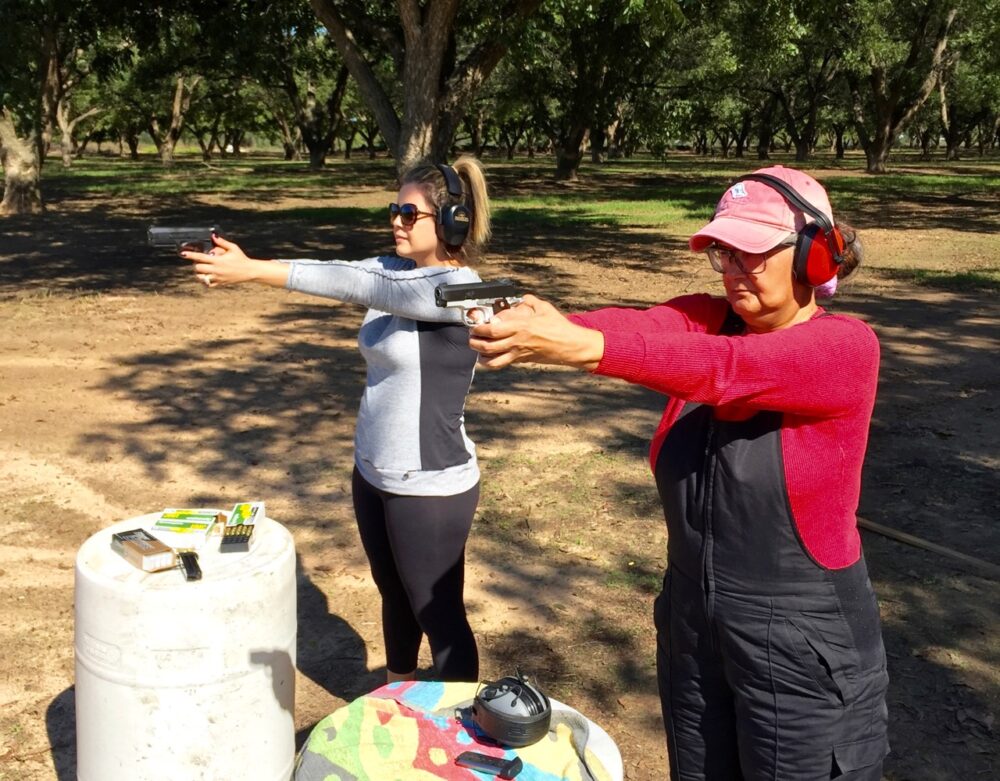 Private gun instruction for individuals or small groups, tailored to your skill level.
Private coaching is the fastest way to gain skill and confidence with your gun.
Why waste time, money, and ammunition struggling to teach yourself, when our private gun training will help you diagnose most shooting problems in minutes. With the help of our experienced instructors, you can quickly identify and fix shooting problems with your grip, stance, sight picture, or pistol malfunctions. Gain confidence in safe handling, marksman, and gun handling skills.
We will design a custom tailored class around your specific needs, and scheduled at times and places most convenient for you. Contact us with your needs, and we'll get you trained.....
Here are typical things that gun owners come to us for help with:
Safe gun handling
Fundamentals of marksmanship
Grip, stance, aiming, trigger control, follow-through
Accuracy
Loading and unloading
Holster selection and use
Presentation and target acquisition
Target engagement from a variety of distances
Clearing basic malfunctions
We will teach you drills that you can safely practice at home with plastic replica guns. When you have mastered these, come back for another private session, and master the techniques with the instructor at the range with live fire.
Think of your gun training in the same context as music lessons, practice regularly, and meet with your teacher from time to time for another lesson, and you will become very proficient, and have a lot of fun in the process!
Ammunition: 50+ rounds for each hour of training
Recommended for:

Beginner

Intermediate

Advanced

Number of students: 1-4. (for larger groups, contact us)

Class Length: Hourly sessions, range. Typical booking is 3-4 hours per training session.

Location: We have 3 private ranges to choose from, all within 10 minutes of Waco.

Date and Time:  contact us
Range fees: $10 per student fee,  paid to range owner on class day

SIGN UP NOW
Sessions are available on Friday, Saturday, Sunday, and Monday. Cost: 1-2 people, $100 per hour. Add your family and friends for just $25 each hour per person!
HOW TO REGISTER FOR YOUR GROUP:
CLICK HERE to send us an email with your phone number and contact information. We will call you to schedule the best date and time for your class.

After we have scheduled your class date and time, Scroll down and select the total number of people you are including in your class, then click the BUY NOW button.

Next, on the checkout page, select the number of hours needed for your training class (QUANTITY). ( 4 hour training session is recommended for beginners ).

After you complete your payment, you will be forwarded to the student registration page. Fill out the student registration information form on that page, and follow the instructions to complete your registration.....