Have a lawyer on speed dial in case of emergency

As a law-abiding gun owner, there's a big reason why you chose to buy a firearm: to protect yourself and your family. You want to have peace of mind while keeping your family safe inside and outside of your home.
However, are you prepared for the legal aftermath if you do use your weapon? Even if you claim self-defense to the police, it can cost thousands upon thousands of dollars in legal fees to clear your name.
So, how do you carry a gun and avoid a plethora of legal costs in case you're forced to pull the trigger?
U.S. LawShield® offers concealed carry insurance* for as low as $10.95 per month. This includes the Attorney Response 365® Emergency Hotline, where an Independent Program Attorney will answer your call any time you're in a self-defense incident. Plus, all your attorneys' fees are completely covered for self-defense with your membership.
Join the U.S. LawShield family to have a lawyer on speed dial in your greatest time of need.
CLICK HERE FOR OUR WacoGunClass SPECIAL MEMBERSHIP PROMOTION.....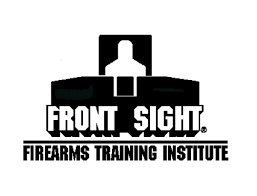 Front Sight Training Institute Videos This is the nations largest tactical gun trainer. I have trained there numerous times, these training videos are great stuff.
---
GET TRAINED!
Private, Family, and Small group Gun Classes.
Cen Tex Gun Training llc serves the Central Texas Waco region, providing Gun Training classes, private and small group gun instruction and lessons, Texas license to carry, LTC CCL, concealed carry and home defense fundamentals classes. Schedule a custom Waco gun class or private class tailored to your family and friends at a home or location of your choice. Contact us with your ideas, questions, or suggestions!

Like us and share these great resources with your friends!