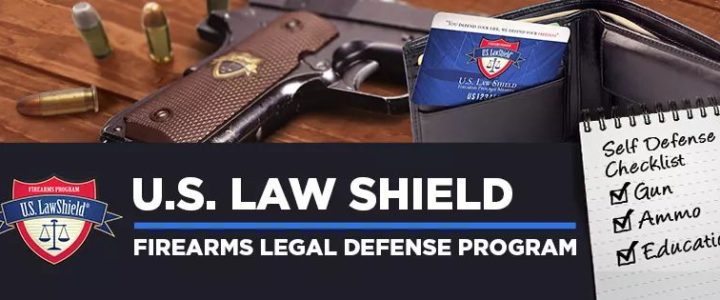 U.S. LawShield® offers concealed carry insurance* for as low as $10.95 per month. 
Are you prepared for the legal aftermath if you do use your weapon? Even if you claim self-defense to the police, it can cost thousands upon thousands of dollars in legal fees to clear your name.
Use this affiliate link to get 30 days free!
U.S. LawShield® provides quality and affordable legal defense coverage for responsible self-defenders and firearms owners. We're giving you an exclusive opportunity to try out our membership experience free for an entire month—no setup fee, first 30 days free.
U.S. LawShield member coverage includes:
24/7/365 emergency access to an attorney-answered hotline
Legal representation for both criminal and civil cases
Zero attorneys' fees for covered events—no limits, caps or deductibles
Answers to your self-defense questions through our everyday helpline.
Access to our online training video library.
DON'T WAIT, GET COVERED TODAY.
CLICK HERE TO GET YOUR WACOGUNCLASS DISCOUNT
GET TRAINED!
Check out our Private, Family, and Small group Gun Classes.
Cen Tex Gun Training llc serves the Central Texas Waco region, providing Gun Training classes, private and small group gun instruction and lessons, Texas license to carry, LTC CCL, concealed carry and home defense fundamentals classes. Schedule a custom Waco gun class or private class tailored to your family and friends at a home or location of your choice. Contact us with your ideas, questions, or suggestions!
Like us and share these great resources with your friends!