NRA NEW SHOOTER - INTRO TO FIREARMS CLASS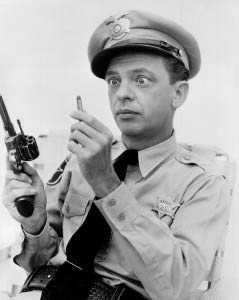 Recommended for:

Beginner

Prerequisites: none
Number of students: 6-10
Class Length: 4 hr, classroom and range

Location: We have 3 private ranges and classrooms in the Waco area for our scheduled classes.
Date and Time: Choose one of our pre-scheduled sessions, or Contact us to schedule a private class at your location.
Cost: $65 per student ( plus a range fee of $10 paid to range owner on class day )

SCROLL DOWN TO REGISTER.....
This is a GREAT STARTER OR REFRESHER gun class, relaxed, no pressure, a safe and fun way to be introduced to guns and shooting. MEET THE GUN FAMILY!
This class is suitable for:
Absolute beginners,
People who may have a bit of experience,
Those who plan to take the License To Carry class and need to learn to shoot first
The class will follow the NRA new shooter course, take you thru safety, grip stance, sight picture and will also leave you with some drills that you can use for practice going forward.
You will learn the safety rules, terminology, how guns work, ammo types, action types, and the fundamentals of shooting. We will have a variety of handguns, rifles, shotguns available for you to learn safe handling, and how they function. Then we will go to the range, where you will learn basic range safety, and you can shoot your own gun and a variety of different guns if you choose to, under the supervision of our instructors. A great way to meet the GUN FAMILY, practice safe shooting, and have a great time in the process!
Sign up now
We normally schedule these classes on Saturday or Sunday afternoons, or we can set up a private class for your family and friends at the time and location of your choice.
Email us, or better yet call us at 214-313-3922 and leave a message with your info. We will call you back to answer any questions, and schedule your spot in one of our upcoming classes.
Training resources and helpful information are available for you here on our website. Explore our pages by visiting these links.....
Cen Tex Gun Training llc serves the Central Texas Waco region, providing Gun Training classes, private and small group gun instruction and lessons, Texas license to carry, LTC CCL, concealed carry and home defense fundamentals classes. Schedule a custom Waco gun class or private class tailored to your family and friends at a home or location of your choice. Contact us with your ideas, questions, or suggestions!
Like us and share with your friends!